How to Play Hitori
Hitori is a challenging puzzle game that requires you to eliminate cells in a grid until there are no duplicates in any row or column.
Unlike Sudoku and Kakuro, a Hitori puzzle consists of eliminating repeating numbers.
In this guide, you'll learn the basic rules of Hitori puzzles and some tips for solving the puzzles.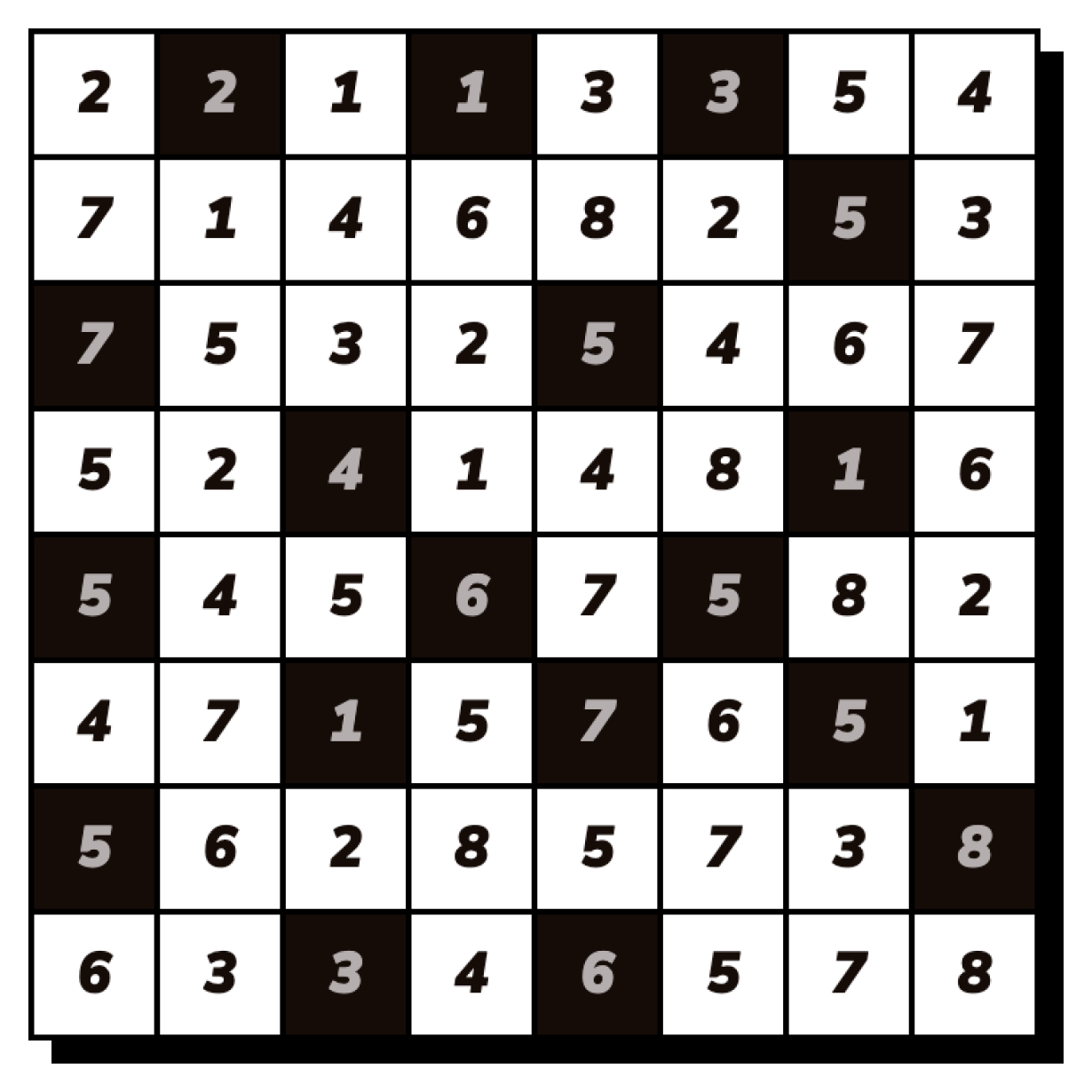 Gameplay
To eliminate a cell, you must turn it black by clicking on it. However, you cannot place any black cells next to each other on a side touching horizontally or vertically in the same row or column (touching diagonally is ok). You also cannot place black cells in such a way that any white cells on the board are cut off from the rest of the white cells.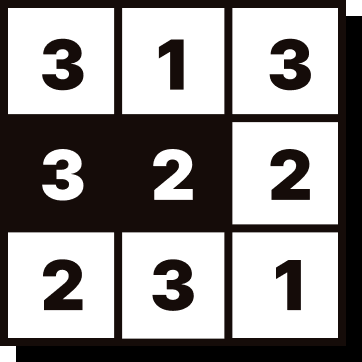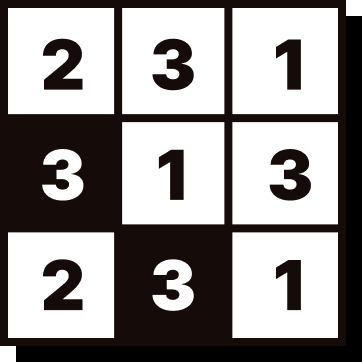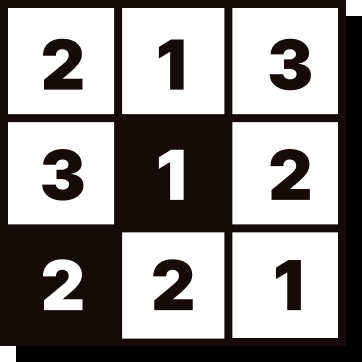 You can also mark cells as definitely not eliminated by clicking on them a second time which turns into a white square. This is just for your own visual reference as both the gray cells and these white cells are treated equally as not eliminated cells. This can be useful as the game progresses to visually mark the cells you know cannot be black.
When you think you have solved the puzzle, click 'Check' to verify your solution.
Starting Positions
A Hitori puzzle can be a bit daunting for beginner players. Here are some starting positions and patterns to look for in the square grid that will help you solve a Hitori puzzle:
If there are three cells of the same number next to each other in a row or column, the middle number must be white. It can be marked as white by double clicking and the outer two cells must be black. This is because if the center cell were black, one of the other two cells adjacent to it would also have to be black to ensure there's only one of that digit in the row or column which is not valid, as no adjacent black cells are allowed.
When one number is sandwiched by two different numbers, but identical to each other numbers, the middle number must be marked as white. Since one of the outside two numbers must be black, the inside number must be white or there would be an adjacent black cell.
If the same number is next to each other and the row or column contains another identical number, the number by itself must be black. If not, then both the adjacent cells would have to be black
Common Patterns and Tactics
Here are some common patterns and tactics that can help you solve a Hitori puzzle:
When a cell is marked as black, all adjacent cells can be immediately marked as white, since no adjacent cells may be black.
If a cell is determined to be white, any identical digits in the row or column must be black.
If marking a cell black would cut off a white cell or group of white cells from the rest of the white cells, it must be marked white.
With these tips and tricks, you'll be well on your way to solving Hitori puzzles like a pro. Good luck!